Cyber Incubator
The Cyber Incubator@bwtech is a business incubation program that offers Cybersecurity-related businesses a place to grow. Located in a Class A office suite at the bwtech@UMBC research park, the incubator offers technical support from our entrepreneurial services team, as well as office space that is conveniently located within the Baltimore/Washington corridor.
Website: www.bwtechumbc.edu//cyber
CYNC Program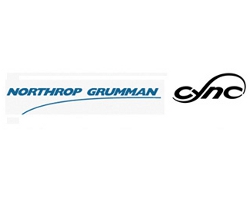 A partnership between Northrop Grumman and the Cyber Incubator@bwtech, the CYNC Program funds up-and-coming technology companies who aspire to address critical market needs in the areas of Situational Awareness/Visualization, Sensors, Processing, Workflow Management, and Modeling and Simulation. The chosen companies receive funding, free office space in UMBC's research park, and access to research advice and resources. Applications for the CYNC program are currently being accepted.
Website: www.bwtechumbc.com//cync
Contact:
Ellen Hemmerly
Executive Director, bwtech@UMBC Research & Technology Park
hemmerly@umbc.edu
Alexandra Gold
Administrative Coordinator, Cyber Incubator & Cync Program
golda@umbc.edu