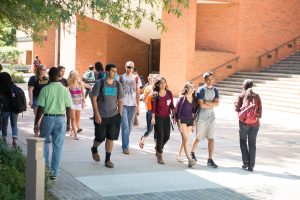 The Cyber Scholarship Program (CySP), formerly known as the DOD Information Assurance Scholarship Program (IASP), is a yearly awarded Department of Defense sponsored scholarship/fellowship program to promote the education, recruitment, and retention of rising junior and senior undergraduate, MS, MPS, or PhD student status in CMSC, CYBR, or related fields at UMBC such as information systems, math, or computer/electrical engineering.
Pending final approval by the Department of Defense reviewers, this highly selective program provides a full-ride scholarship to UMBC. The CySP program at UMBC is administered by Drs. Alan Sherman (PI) and Richard Forno (Co-PI) through the Center for Information Assurance and Security.
Detailed information and all forms may also be found at the Official DoD CySP website.