UMBC Cyber Scholars Program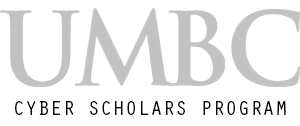 In October 2012, UMBC and the Northrop Grumman Foundation partnered to launch the UMBC Cyber Scholars Program, which is housed in the UMBC Center for Cybersecurity and run in partnership with the UMBC Center for Women in Technology (CWIT). The program was launched with a $1 million grant from the Northrop Grumman Foundation.
The program supports roughly 15 to 20 new scholars annually, with a special emphasis on increasing the number of women and underrepresented minorities. The CyberScholars receive financial awards with special opportunities for advanced research, directed internships and other forms of academic and social support. The scholars will take a combination of management-oriented and technically focused courses. All students will be required to take an introductory seminar in their freshman year and at least one cybersecurity course as juniors. Students will be assigned to faculty advisors with a research interest in cybersecurity, and upperclassmen will have the opportunity to customize their course schedules to best meet the needs of their career interests.
Website: cybersecurity.umbc.edu/cyberscholars
Federal Cyber Scholarship for Service Program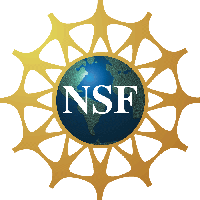 In August 2012, UMBC professors Alan Sherman and Richard Forno were awarded a National Science Foundation (NSF) grant of $2.5 over five years to fund 22 students studying Information Assurance and Cybersecurity at UMBC. The scholarships are funded through NSF's Scholarship for Service (SFS) program, the aim of which is to develop the nation's Cybersecurity education and workforce spheres. In 2018, Drs. Sherman and Forno received nearly $5 million for a 5-year renewal grant to expand UMBC's SFS program enrollment and also build SFS-based matriculation agreements with local community colleges.
SFS Scholars at UMBC receive a full-ride scholarship, and stipend. Students will also engage in paid summer internships with federal government agencies and have opportunities to carry out mentored research projects at UMBC and its cyber partners from government and industry. After graduation, scholars must serve at a Federal agency in an information assurance position for one to two years, depending on their level of support.
Website: www.cisa.umbc.edu/sfs
To Apply: Contact Dr. Alan Sherman
DOD Cyber Scholarship Program (CySP)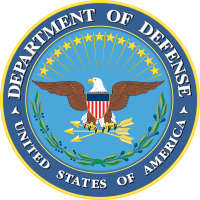 UMBC's Center for Information Security and Assurance offers the CySP scholarship (formerly IASP) funded by the Department of Defense (DoD). This full-ride scholarship is available for rising junior and senior undergraduate and graduate students who are studying cybersecurity.  Scholars get the opportunity to get hand-on experience through information security internships, and post-graduation are required fulfill one year of service to the DoD.
Website: www.cisa.umbc.edu/iasp
To Apply: Contact Dr. Alan Sherman