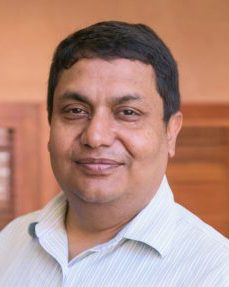 Anupam Joshi, Director
Anupam Joshi has been a Professor of Computer Science and Electrical Engineering (CSEE) at the University of Maryland, Baltimore County (UMBC) for more than a decade, teaching courses in Mobile Computing, Security, Social Media, and Operating Systems at the graduate and undergraduate levels. In 2015, Dr. Joshi became the Chair of CSEE.
He is a principal faculty member in UMBC's Ebiquity Research Group, a cohort of CSEE faculty and students who explore the interactions between mobile and social computing, artificial intelligence, data analytics, and security, privacy, trust and services. His own research interests deal with Intelligent Networked Systems, with a focus on Mobile Computing.  Dr. Joshi's research has explored security, trust and privacy from a declarative, policy driven and semantically rich approach. An example of such work is a recent  grant from NSF's Secure and Trustworthy Cyberspace (SaTC) program,  a three year project to investigate how to better manage security and privacy constraints while querying semantically annotated linked data sources. The project, Policy Compliant Integration of Linked Data, is a collaboration with researchers at M.I.T. and the University of Texas at Dallas. He is also exploring how to detect and respond to attacks by using semantically rich approaches to reasoning over sensed security data streams, and exploring security and privacy issues in mobile computing, social media, and healthcare.
In his almost 20 years in academia, Dr. Joshi has published over 175 technical papers, and obtained research support from a variety of federal (e.g., NSF, NIST, DARPA, DoD, and others) and industrial (e.g., IBM, Microsoft, Northrop Grumman, Qualcomm, Lockheed Martin) sources. He holds a Ph.D. in Computer Science from Purdue University, and a B. Tech in EE from the Indian Institute of Technology, Delhi.
Contact
Office: Information Technology/Engineering (ITE) Room 328
Phone: 410-455-2590
E-mail: joshi@umbc.edu
Faculty Website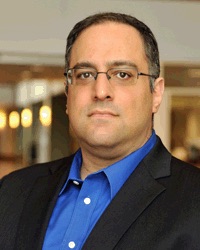 Richard Forno, Assistant Director
Dr. Richard Forno is a Principal Lecturer in the UMBC Department of Computer Science and Electrical Engineering, where he directs the UMBC Graduate Cybersecurity Program and serves as the Assistant Director of UMBC's Center for Cybersecurity. His twenty-five year career spans the government, military, and private sector, including helping to build the first formal cybersecurity program for the U.S. House of Representatives, serving as the first Chief Security Officer for Network Solutions (operator of the InterNIC), and co-founding the CyberMaryland conference. Dr. Forno also was one of the early thought leaders on the subject of "cyberwarfare" and he remains a longtime commentator on the influence of Internet technology upon society.
In addition to teaching cybersecurity at UMBC, Dr. Forno has lectured on cybersecurity, information warfare, and infrastructure protection at American University and the National Defense University in Washington D.C.  He is an affiliate scholar of the Stanford Law School's Center for Internet and Society (CIS) and from 2005-12 was a Visiting Scientist at the Software Engineering Institute at Carnegie Mellon University, serving as an instructor for the CERT Coordination Center (CERT/CC). Dr. Forno also assists managing UMBC's SFS cohort and co-advising our national champion cyberdefense team, the 'CyberDawgs'. In 2023 he was named Honorary International Professor at the Universidad Autónoma del Estado de Hidalgo in Pachuca, Mexico in recognition of his work in both industry and academia.
His interdisciplinary research and professional interests include information age conflict, cybersecurity, risk communication, and the social shaping of technology — specifically, issues related to resiliency. autonomy, and influence in networked societies. In addition to many articles, papers, and commentaries over the years, he is the co-author of Incident Response (O'Reilly 2001) and Cybersecurity for Local Government (Wiley, 2022) and a frequent contributor to The Conversation. Forno holds a Ph.D. in Internet Studies from Curtin University of Technology in Australia and is a graduate of Salve Regina University, the Naval War College, American University, and Valley Forge Military College.  He has received research support from NSF and DoD.
Contact
Office: Information Technology/Engineering (ITE) Room 325A
Phone: 410-455-3788 (email is preferred)
E-mail: richard.forno@umbc.edu
Faculty Website
Alan Sherman, Associate Director, CAE Programs
Dr. Alan Sherman is Director of UMBC's Cyber Defense Lab and a professor of computer science in the CSEE Department. He has carried out research in high-integrity election systems (including Scantegrity), algorithm design, cryptanalysis, theoretical foundations for cryptography, applications of cryptography, and cybersecurity education. Under NSF support, he is currently developing educational Cybersecurity Assessment Tools (CATS), including two concept inventories for cybersecurity. Under DoD support, he is developing a Protocol Analysis Lab (PAL) for formal methods analysis of cryptographic protocols.
Since joining UMBC in fall 1989, he has mentored graduate students and taught courses in cryptology, algorithms, discrete math, and cybersecurity research (INSuRE). He directs UMBC's SFS and CySP scholarship programs. In 2001, he created the UMBC Center for Information Security and Assurance (CISA), which was responsible for UMBC's designations as a National Center of Excellence in Cybersecurity Education and Research (CAE, CAE-R) through 2020. With the merger of CISA and UCYBR in July 2020, Sherman continues to be the point of contact for these designations, now through UCYBR.
Sherman earned his PhD degree in computer science at MIT studying under Ronald L. Rivest, his SM degree in electrical engineering and computer science from MIT, and his ScB degree in mathematics, magna cum laude, from Brown University. Sherman is also a private consultant performing security analyses and serving as an expert witness. He is an editor for Cryptologia and a member of Phi Beta Kappa and Sigma Xi.
Office: Information Technology/Engineering (ITE) Room 224
Phone: [please send email]
E-mail: sherman@umbc.edu
Faculty Website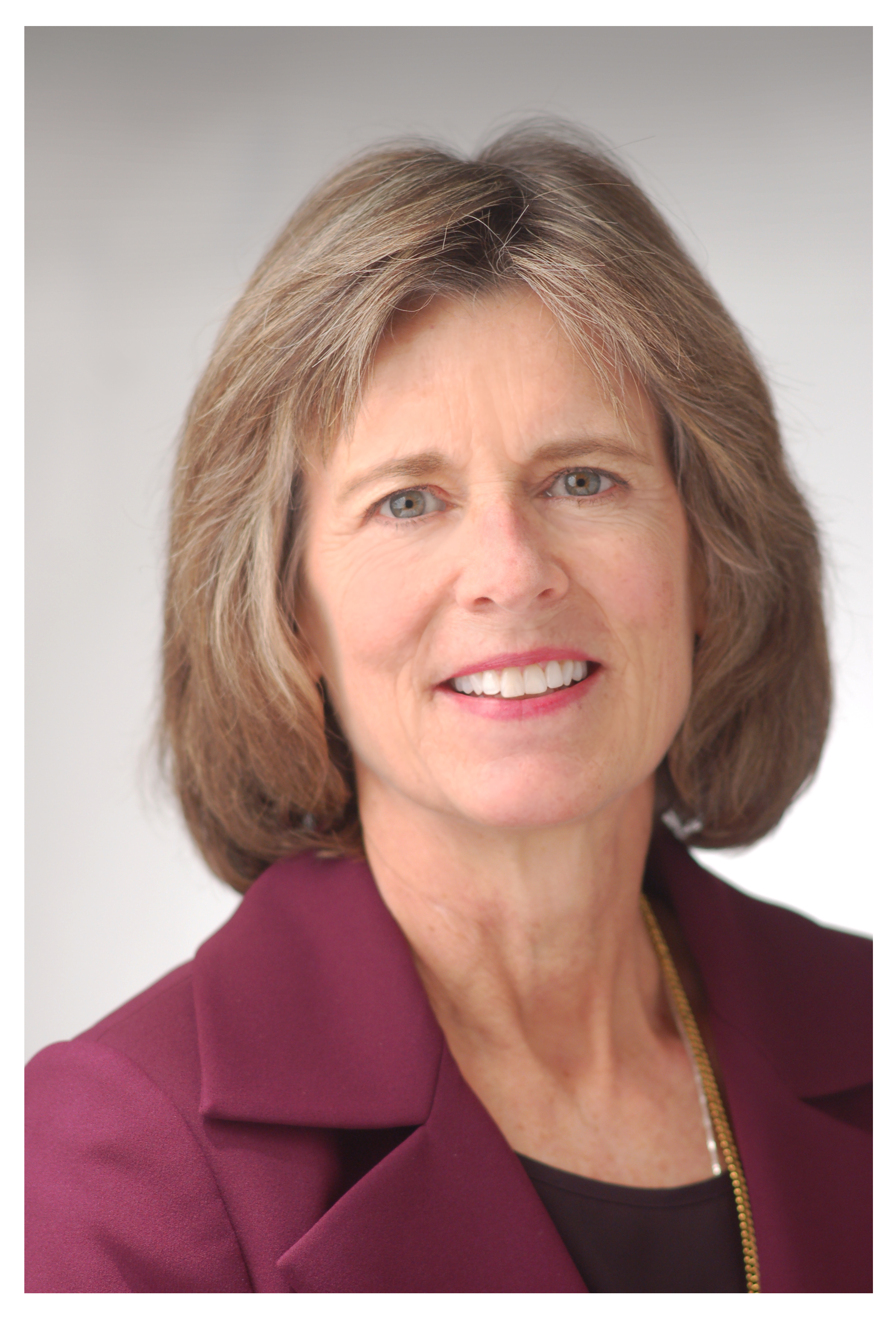 Donna Ruginski, Executive Director of Cyber Initiatives
Donna Ruginski is Executive Director, Cybersecurity Initiatives in the Office of the Vice President for Research at the University of Maryland, Baltimore County (UMBC). She is responsible for the strategic positioning and growth of UMBC's cybersecurity initiatives. Donna is a senior technology executive with extensive experience in aspects of building a start-up business including establishing and managing a product development team, sales organization and business development partnerships. Donna is a founding partner of SAINT Corporation, a cybersecurity software company providing vulnerability management solutions. She served as COO for a cybersecurity consultancy, where she was responsible for all aspects of business operations. Donna serves on the Cyber Advisory Board for bwtech@UMBC Research Park and is an advisor and mentor to start-up companies in the MACH37™ Cyber Accelerator program. She is a volunteer and advisor to the Women's Society of Cyberjutsu, and a member of the Executive Women's Forum for Information Security, Risk Management, and Privacy. Donna received her Master of Science in Computer Science from John's Hopkins University, and Bachelor of Science in Mathematics from Towson University.
Contact
Office: Information Technology/Engineering (ITE) Room 218
Phone: 410-455-2851
E-mail: ruginski@umbc.edu