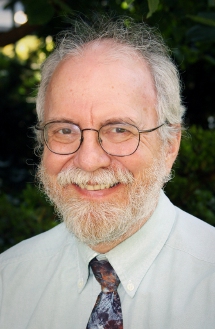 Professor, Public Policy
Tim Brennan is a professor of public policy and economics at the University of Maryland, Baltimore County (UMBC) and a senior fellow with Resources for the Future (RFF). Before coming to UMBC in 1990, he was an economist with the Antitrust Division of the U.S. Department of Justice and taught in the telecommunications policy program at George Washington University. From 1996-97, he was a senior economist for the White House Council of Economic Advisers and in 2003-05 served as a staff consultant to the U.S. Federal Trade Commission. During 2006, he held the T. D. MacDonald Chair in Industrial Economics at the Canadian Competition Bureau. He has advised on competition law internationally for authorities in countries including Australia, Costa Rica, Mexico, Russia, the Slovak Republic, Sweden, and Uzbekistan.
Prof. Brennan's research has addressed topics in antitrust, regulatory economics, copyright, electricity markets, telecommunications and media policy, environmental economics, and methods and ethics in public policy. His current research is focusing on energy efficiency, the applicability of cost-benefit analysis in climate policy, a critique of behavioral economics, and standards for legality of exclusionary practices. With Karen Palmer and others at RFF, he co-authored two books on electricity deregulation, A Shock to the System (1996) and Alternating Currents: Electricity Markets and Public Policy (2002). He is a co-editor of Economic Inquiry and sits on the editorial boards of the Journal of Regulatory Economics, Information Economics and Policy, Communications Law and Policy, and the International Review of the Economics of Business.
Prof. Brennan received a B.A. in mathematics in 1973 from the University of Maryland, College Park and an M.A. in mathematics in 1975 and Ph.D. in economics in 1978 from the University of Wisconsin in Madison.
Contact
Office: Public Policy 417
Phone: 410-455-3229
E-mail: brennan@umbc.edu