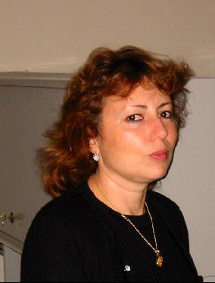 Professor, Computer Science and Electrical Engineering
Yelena Yesha has been teaching in UMBC's Computer Science and Electrical Engineering Department for more than 20 years. She is the UMBC Site director of the Center for Hybrid Multicore Productivity Research, a cooperative research consortium for addressing the productivity, performance, and scalability issues in meeting the insatiable computational demands of its sponsors applications through the continuous evolution of multicore architectures and open source tools.
From 1994 to 1999, she served as the Director of the Center of Excellence in Space Data and Information Sciences at NASA. Her research interests are in in the areas of distributed databases, distributed systems, mobile computing, digital libraries, electronic commerce, and trusted information systems. She has written 8 books and over 100 refereed articles in the field.
In 2011, Yesha received the IBM CAS Faculty Fellow of the Year award.  She holds Ph.D.'s in both Computer Science and Information Science from Ohio State University.
Research
Security in Healthcare IT
Analytics for Cybersecurity
Contact
Office: ITE 335
Phone: 410-455-3542
E-mail: yeyesha@umbc.edu